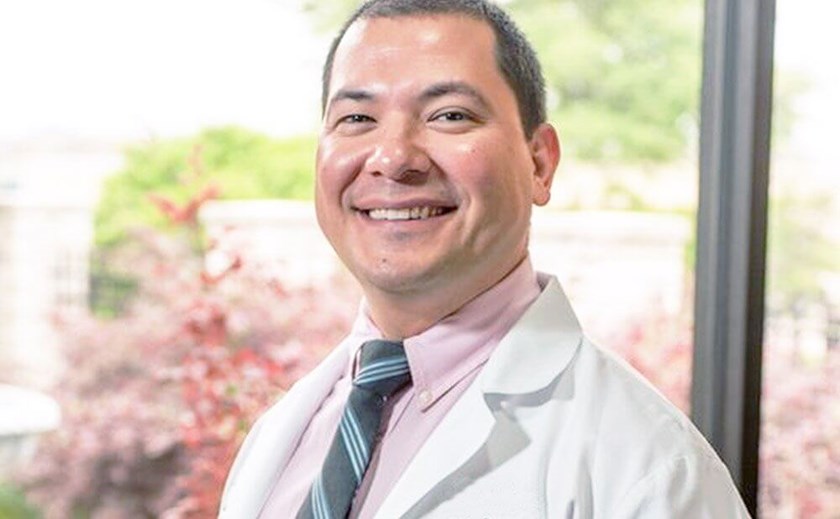 Dr. Jeff Paz is committed to excellent patient care. "I am excited and passionate to serve our patients at The Rim Dental Care. I look forward to meeting every one of my patients and forging a long-lasting relationship," Dr. Paz said. Whether a patient needs crowns, fillings or dental implants, his goal is to enable his patients to keep superb oral health and a beautiful smile.
Dr. Paz earned his Bachelor of Science degree in biochemistry from St. Mary's University. He then went on to earn his Doctor of Dental Surgery degree at the University of Texas School of Dentistry in Houston.
"Helping people is my calling," said Dr. Paz. "The mouth is where nourishment commences." Dr. Paz's interest in the mouth, T.M.J., facial muscles and teeth spawned after he commenced his training at Tufts University with a concentration in molecular craniofacial development. He then helped train other dental residents, students and undergraduate students, confirming his love of dentistry.
He is a member of the Academy of General Dentistry where he is on track to become a fellow (less than eight percent of dentists in the U.S. currently hold this designation) and on the board of the American Dental Association. He is also a member of the Texas Dental Association where he serves as a clinical host to internationally acclaimed speakers. Dr. Paz has authored and lectured across the United States on topics including bone reconstruction and evidence based practice.
In his free time, Dr. Paz enjoys spending time with Alejandra and their two young children, Caroline and Benjamin. As a family, they love to go to the park, explore local events around Alamo City and attend church regularly. He served on the medical team for the San Antonio Rampage hockey team and volunteered at the Texas mission of Mercy in hopes to promote oral health.